Car glasses clip
Car glasses clip
Material: ABS + sponge
Easy mounting
Provides safe storage for glasses
Dimensions: 7 x 2,5 x 3,5 cm
Dispatched within:
24 godziny
Delivery:
The price does not include any possible payment costs
product unavailable

add to wish list
Description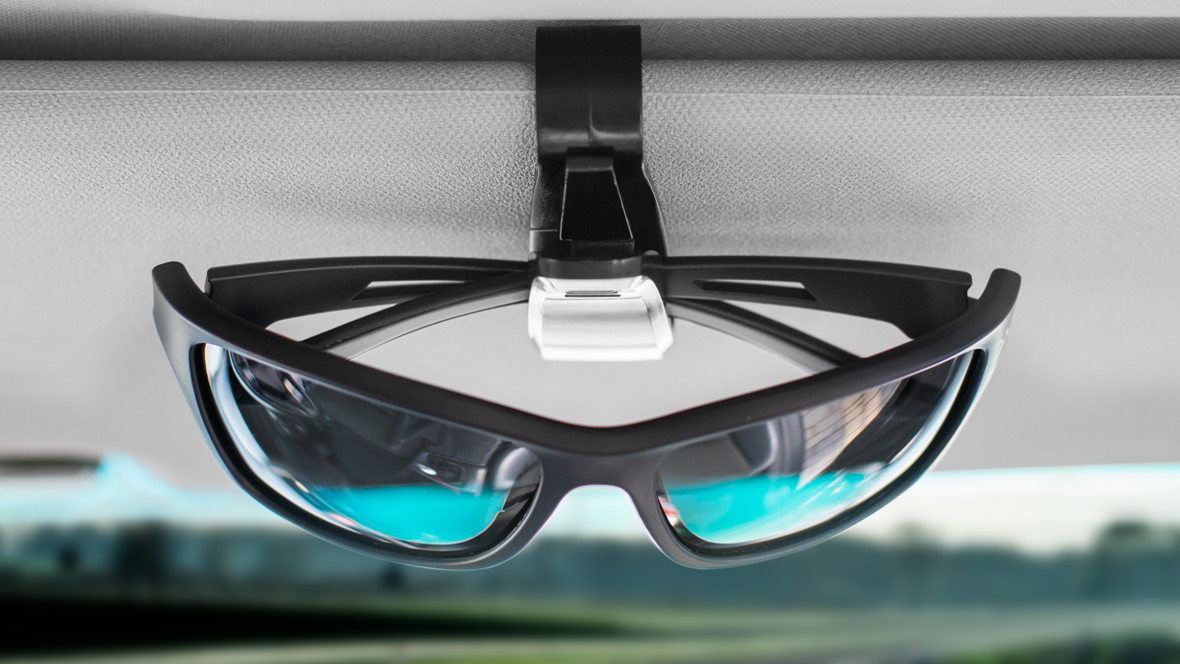 Uchwyt na okulary do samochodu Kruger&Matz
Nigdy nie wiesz, gdzie zostawiłeś okulary? W schowku, w torbie czy plecaku? Oślepiające promienie słoneczne są niezwykle niebezpieczne i mogą doprowadzić do wypadku. Dlatego nie daj się zaskoczyć w trakcie jazdy i okulary miej zawsze w zasięgu ręki. Wystarczy, że zaopatrzysz się w samochodowy uchwyt Kruger&Matz. Taki gadżet z pewnością przyda się każdemu posiadaczowi auta – pozwoli uchronić okulary przed uszkodzeniami i zarysowaniami, co ma szczególne znaczenie zwłaszcza dla kierowców, którzy używają okularów korekcyjnych.

Uchwyt na okulary do auta mocuje się na osłonie przeciwsłonecznej. Co ważne, dzięki praktycznemu klipsowi, akcesorium pasuje do każdego samochodu, a instalacja takiego uchwytu jest niezwykle prosta i szybka. Zadbaj o bezpieczeństwo swoje i innych i wyrusz w drogę z uchwytem do okularów Kruger&Matz.
Specification
| | |
| --- | --- |
| Material | ABS + sponge |
| Color | Black |
| Weight | 20,5 g |
| Dimensions | 7 x 2,5 x 3,5 cm |
zakladka_1
SERWIS DOOR-TO-DOOR - 2 lata gwarancji
Masz problem ze sprzętem Kruger&Matz?
W dogodnym dla Ciebie terminie na nasz koszt wyślemy kuriera po Twoje urządzenie.
Gdy proces reklamacji się zakończy, otrzymasz wiadomość kiedy kurier dostarczy naprawiony sprzęt.
Potrzebujesz więcej informacji? Napisz do nas na [email protected] lub zadzwoń: 25 685 00 88. Nasza infolinia jest do Twojej dyspozycji od poniedziałku do piątku w godzinach 8-16.
Dlaczego Krüger&Matz?
zakladka_3
zakladka_3_tresc
Support
No files to download
Gdzie kupić?
Znajdź najbliższy sklep
Wpisz kod pocztowy, adres lub miasto, aby znaleźć sklep:
Promień:
lub:
Shipping costs

The price does not include any possible payment costs