DRIVE 8
DRIVE 8
Display: 6,1" HD+
CPU: MTK6762; 4x 1,5 GHz, 4x 2 GHz
Android 10
4 GB RAM + 128 GB internal memory
Camera: rear 13 Mpx, front 5 Mpx
IP68
5000 mAh battery
NFC, dual SIM, fingerprint scanner
Description
Wodoodporny smartfon
DRIVE 8 poszerza serię wzmocnionych smartfonów Kruger&Matz. Urządzenie posiada klasę ochrony IP68, co oznacza, że jest to telefon wodoszczelny i pyłoszczelny. Ten smartfon zapewni Ci komfort użytkowania i bezpieczeństwo pracy nawet w ekstremalnych warunkach.
Duży wyświetlacz
Model DRIVE 8 został wyposażony w duży ekran o przekątnej 6,1". W urządzeniu zastosowano proporcje 19:9, dzięki czemu na ekranie zmieści się więcej treści wertykalnych, co znacznie poprawi komfort przeglądania stron internetowych.
Mocne podzespoły
DRIVE 8 to urządzenie nie tylko "mocne" na zewnątrz. Za płynność działania odpowiada ośmiordzeniowy procesor MediaTek MTK6762, wspierany 4 GB RAM oraz 128 GB pamięci wewnętrznej. Takie wsparcie to gwarancja stabilnej pracy, nawet podczas korzystania z zaawansowanych aplikacji.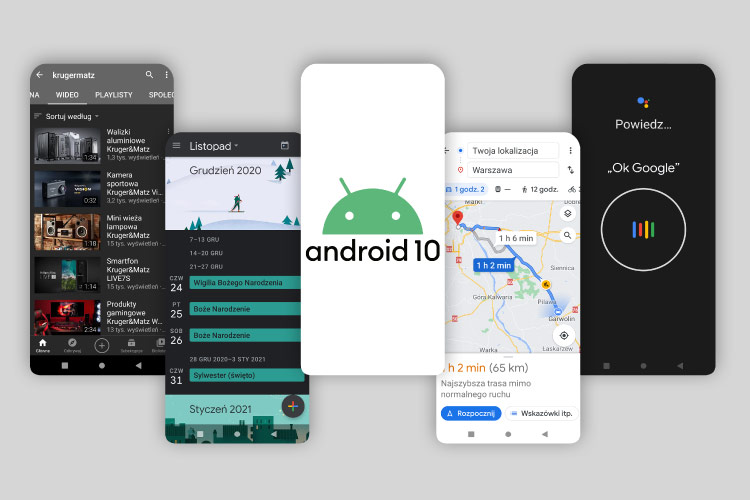 Android 10
Smartfon DRIVE 8 działa w oparciu o dobrze wszystkim znany i niezwykle przyjazny użytkownikowi system Android 10. Wybierając to urządzenie uzyskujesz w zamian szeroką funkcjonalność, intuicyjną pracę oraz dostęp do licznych gier i aplikacji ze sklepu Play.
Smartfon z NFC
Teraz nie musisz ze sobą nosić portfela! Płać zbliżeniowo - bez karty płatniczej! Jest to możliwe dzięki modułowi NFC, w jaki został wyposażony smartfon Kruger&Matz DRIVE 8, który pozwala na szybkie i bezgotówkowe płatności.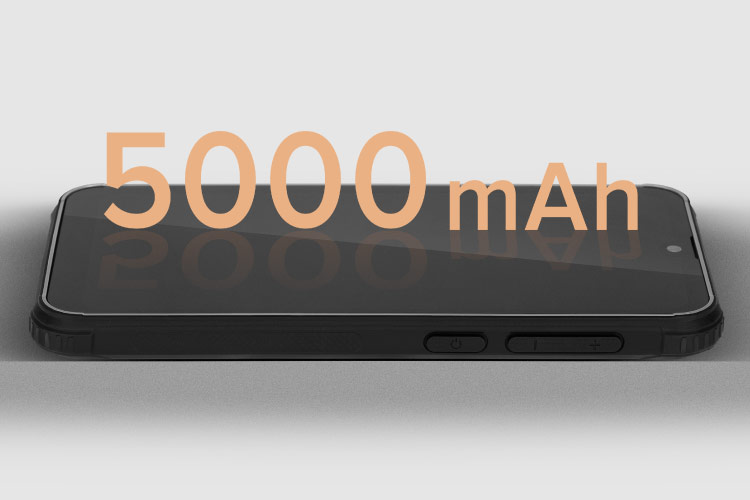 Mocna bateria
DRIVE 8 to bez wątpienia wytrzymały smartfon – także pod względem czasu pracy. Urządzenie zostało wyposażone w baterię o pojemności 5000 mAh, co zapewni wiele godzin pracy bez potrzeby ładowania urządzenia. Korzystaj z gier oraz aplikacji i nie martw się o niski poziom naładowania baterii.
Ekstremalne zdjęcia
Zamierzasz robić zdjęcia w trudnych warunkach? Telefon Kruger&Matz DRIVE 8 dysponuje dwoma aparatami – tylnym 13 Mpx oraz przednim 5 Mpx. Teraz bez obaw możesz robić zdjęcia podczas ekstremalnych wypraw, nie martwiąc się, że telefon Ci upadnie albo się zamoczy.
Łatwe odblokowywanie
Zapomnij o kodach i wzorach! Smartfon Kruger&Matz DRIVE 8 posiada czytnik linii papilarnych, który pozwoli Ci w szybki i wygodny sposób odblokować telefon. To zdecydowanie wyższy poziom komfortu użytkowania – sprawdź sam!
Smartfon dual SIM
Korzystasz z dwóch numerów? A może 128 GB pamięci wewnętrznej to dla Ciebie za mało? DRIVE 8 jest smartfonem z dual SIM. Do Ciebie należy decyzja czy skorzystasz z dodatkowego slotu, by włożyć drugą kartę SIM czy rozbudujesz pamięć telefonu za pomocą karty pamięci.
Specification
SYSTEM AND MAIN PARAMETERS
Operating system
Android
System version
10
CPU
MTK6762, Octa-Core, 64 bit; 4x 1,5 GHz; 4x 2 GHz
GPU
GE8320
RAM
4 GB
Internal memory
128 GB
Dual SIM
Yes
DISPLAY
Size
6,12"
Resolution
720x1520 px HD+ (19:9)
Panel
IPS
Touch panel
Capacitive, 5-point
MULTIMEDIA
Rear camera
13 Mpx AF
Front camera
5 Mpx
Microphone
Yes
Speaker
Yes
FM Radio
Yes
CONNECTION
Band
HSDPA
Network
GSM/GPRS/EDGE/WCDMA/FDD-LTE
GPS
GPS/AGPS
NFC
Yes
Wi-Fi
802.11 b/g/n
Bluetooth
4.2
SENSORS
Proximity sensor
Yes
G-sensor
Yes
Light sensor
Yes
Gyroscope
Yes
Fingerprint scanner
Yes
I/O
SIM slot
2 x nano SIM
MicroSD card reader
Yes (max. 128 GB)
USB port
USB-C
POWER SUPPLY
AC adapter
5 V / 2000 mA
Battery capacity
5000 mAh
PHYSICAL CHARACTERISTICS
IP rating
IP68
Weight
226 g
Dimensions
160 x 78 x 13 mm
SET INCLUDES
Charger, USB cable, user's manual
zakladka_1
SERWIS DOOR-TO-DOOR - 2 lata gwarancji
Masz problem ze sprzętem Kruger&Matz?
W dogodnym dla Ciebie terminie na nasz koszt wyślemy kuriera po Twoje urządzenie.
Gdy proces reklamacji się zakończy, otrzymasz wiadomość kiedy kurier dostarczy naprawiony sprzęt.
Potrzebujesz więcej informacji? Napisz do nas na [email protected] lub zadzwoń: 25 685 00 88. Nasza infolinia jest do Twojej dyspozycji od poniedziałku do piątku w godzinach 8-16.
Dlaczego Krüger&Matz?
zakladka_3
zakladka_3_tresc
Gdzie kupić?
Znajdź najbliższy sklep
Wpisz kod pocztowy, adres lub miasto, aby znaleźć sklep:
Promień:
lub: