Magnetic phone holder
Magnetic phone holder
Arm length: 12 cm
Tilt angle adjustment and rotary construction
Two magnetic holders included in set
Mounting: on a windshield
product unavailable

add to wish list
Description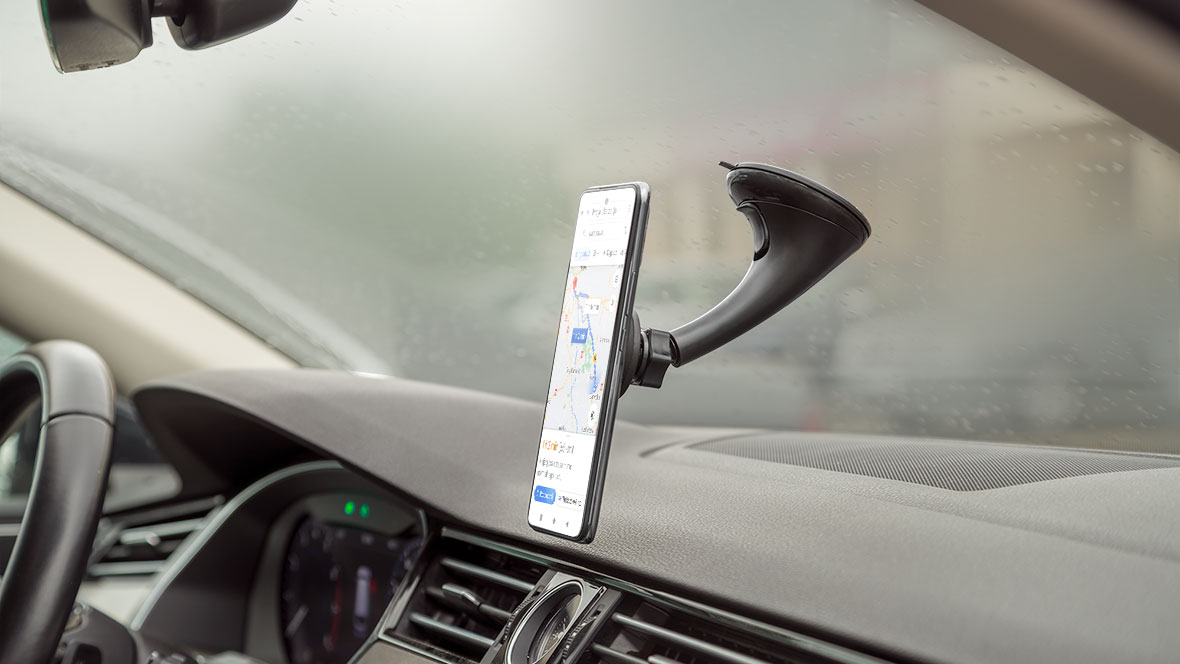 Uchwyt magnetyczny do telefonu na szybę Kruger&Matz
Uchwyt na telefon do samochodu to akcesorium, bez którego wielu kierowców nie wyobraża sobie codziennej jazdy autem. Wykorzystanie magnesu sprawia, że jest on doskonałą i niezwykle wygodną alternatywą dla uchwytów z zaciskanymi ramionami. Uchwyt na smartfona Kruger&Matz jest mocowany do szyby za pomocą mocnej przyssawki, dzięki czemu masz pewność, że uchwyt nie odpadnie nawet na wyboistej drodze.

W zestawie znalazła się prostokątna blaszka do uchwytu magnetycznego, którą można umieścić pod klapką telefonu. Obudowa Twojego smartfona nie daje możliwości łatwego zdjęcia klapki? To żaden problem – możesz wykorzystać drugą, okrągłą płytkę, która została pokryta warstwą klejącą, dzięki czemu może zostać przyklejona bezpośrednio do tylnej części telefonu lub etui.

Uniwersalny uchwyt magnetyczny na telefon do samochodu Kruger&Matz posiada regulację kąta nachylenia i możliwość obrotu uchwytu o 360°. Dzięki temu uda Ci się dostosować ułożenie telefonu do Twoich potrzeb.
Specification
| | |
| --- | --- |
| Type | Car |
| Mounting | On a windshield (suction cup) |
| Arm length | 12 cm |
| Magnetic holders | Included in set; rectangle: 65 x 405 mm, circle: 40 mm diameter |
| Weight | 105 g |
zakladka_1
SERWIS DOOR-TO-DOOR - 2 lata gwarancji
Masz problem ze sprzętem Kruger&Matz?
W dogodnym dla Ciebie terminie na nasz koszt wyślemy kuriera po Twoje urządzenie.
Gdy proces reklamacji się zakończy, otrzymasz wiadomość kiedy kurier dostarczy naprawiony sprzęt.
Potrzebujesz więcej informacji? Napisz do nas na [email protected] lub zadzwoń: 25 685 00 88. Nasza infolinia jest do Twojej dyspozycji od poniedziałku do piątku w godzinach 8-16.
Dlaczego Krüger&Matz?
zakladka_3
zakladka_3_tresc
Gdzie kupić?
Znajdź najbliższy sklep
Wpisz kod pocztowy, adres lub miasto, aby znaleźć sklep:
Promień:
lub: