Phone holder
Phone holder
Arms adjustment: 65-115 mm
Tilt angle adjustment and rotary construction
Arm length adjustment: 140-180 mm
Mounting: on a windshield
Dispatched within:
24 godziny
Delivery:
The price does not include any possible payment costs
product unavailable

add to wish list
Description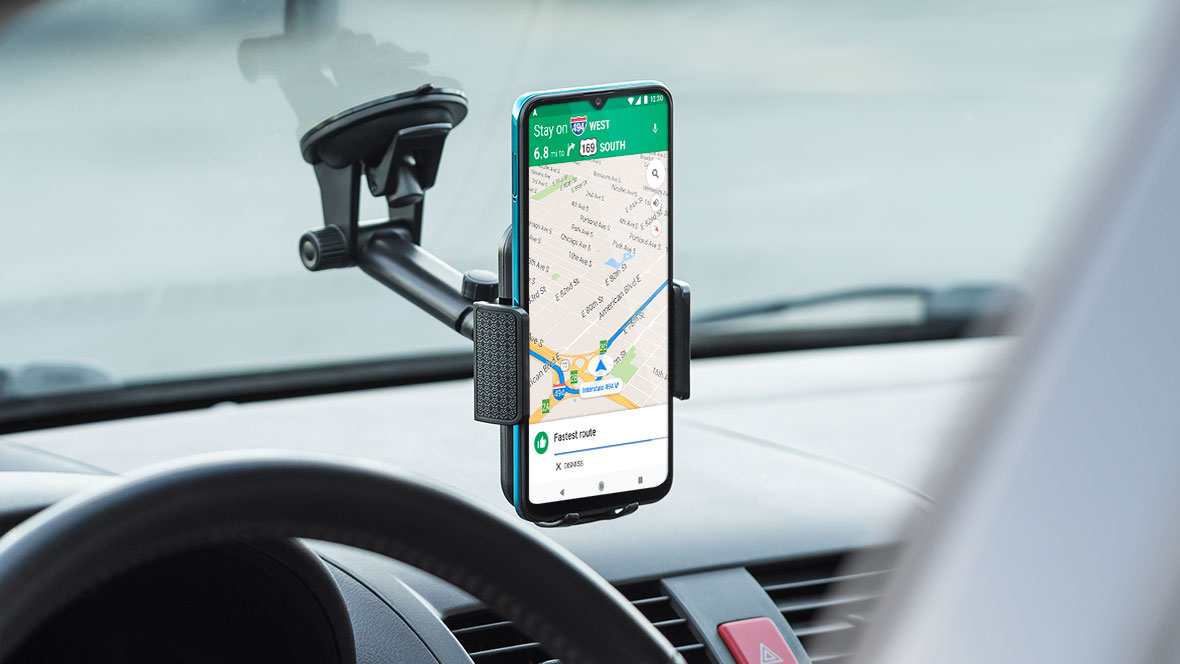 Uchwyt na telefon do samochodu Kruger&Matz
Używasz smartfona jako nawigacji? A może często podczas jazdy korzystasz z trybu głośnomówiącego? Niezależnie od sytuacji, samochodowy uchwyt na telefon to niezastąpione akcesorium, które z pewnością Ci się przyda. Szeroki zakres regulacji ramion bocznych – 65-115 mm – sprawia, że jest to uniwersalny uchwyt, pasujący zarówno do małych, jak i dużych smartfonów.

Uchwyt na telefon do samochodu Kruger&Matz posiada obrotową głowicę 360°, dzięki której ustawisz smartfon w odpowiedniej orientacji i pod właściwym kątem. Co ważne, możliwość regulacji zarówno ramion bocznych, jak też uchwytu dolnego w połączeniu z mocną przyssawką i solidną konstrukcją ramienia gwarantują doskonałą stabilizację. Możesz mieć pewność, że Twój smartfon nie upadnie, nawet podczas poruszania się po nierównej drodze.
Specification
| | |
| --- | --- |
| Type | Car |
| Mounting | On a windshield |
| Side arms | Adjustable, 65 - 115 mm |
| Adjustable stand | Yes |
| Arm | Adjustable, 140 - 180 mm |
zakladka_1
SERWIS DOOR-TO-DOOR - 2 lata gwarancji
Masz problem ze sprzętem Kruger&Matz?
W dogodnym dla Ciebie terminie na nasz koszt wyślemy kuriera po Twoje urządzenie.
Gdy proces reklamacji się zakończy, otrzymasz wiadomość kiedy kurier dostarczy naprawiony sprzęt.
Potrzebujesz więcej informacji? Napisz do nas na [email protected] lub zadzwoń: 25 685 00 88. Nasza infolinia jest do Twojej dyspozycji od poniedziałku do piątku w godzinach 8-16.
Dlaczego Krüger&Matz?
zakladka_3
zakladka_3_tresc
Support
No files to download
Gdzie kupić?
Znajdź najbliższy sklep
Wpisz kod pocztowy, adres lub miasto, aby znaleźć sklep:
Promień:
lub:
Shipping costs

The price does not include any possible payment costs