Tripod for smartphones and action cameras
Tripod for smartphones and action cameras
Flexible legs
3D ball head
Leg length: 12 cm 
Grip distance: 51-88 mm
Dispatched within:
24 godziny
Delivery:
The price does not include any possible payment costs
product unavailable

add to wish list
Description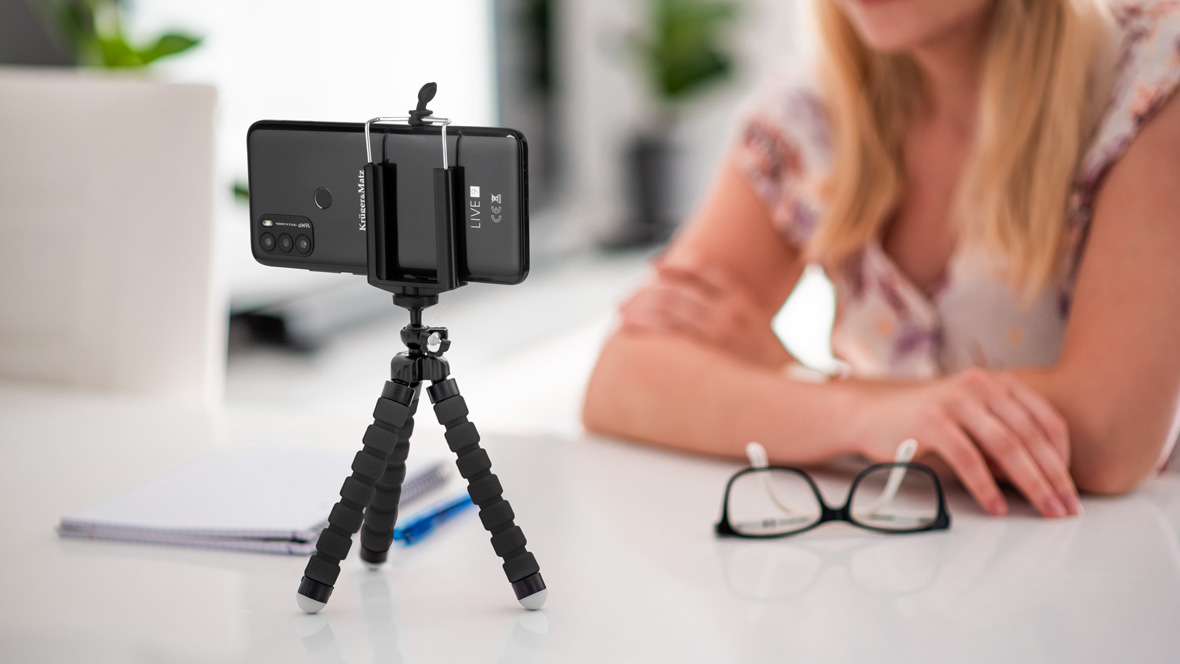 Statyw do telefonu / kamery Kruger&Matz KM1366
Statyw Kruger&Matz typu tripod to urządzenie, które przyda się nie tylko każdemu posiadaczowi kamery sportowej, ale również właścicielom smartfonów. Jego pokryte pianką nogi oraz gumowe stopki zapewniają niezwykłą stabilność. Warto zwrócić uwagę na fakt, że nogi statywu są elastyczne, dlatego daje on szereg możliwości ich ustawienia na dowolnej wysokości oraz w dowolnej pozycji.

O odpowiedni kąt uchwytu dba głowica kulowa 3D z blokadą pozycji. Statyw posiada regulowany rozstaw 51-88 mm, dzięki czemu jest uniwersalny, a tym samym dostosowany do każdego smartfona czy kamery sportowej. Do zalet tripoda Kruger&Matz należą także niewielkie rozmiary oraz niska waga, co sprawia, że jest on lekki i kompaktowy, a Ty zmieścisz go w plecaku lub torebce, by mieć go zawsze przy sobie.
Specification
| | |
| --- | --- |
| Grip distance | 51 - 88 mm |
| Max. load | 700 g |
| Mounting thread | 1/4" |
| Leg length | 12 cm |
| Head type | 3D ball |
| Head lock | Yes |
| Material | Flexible legs covered with foam, rubber feet |
zakladka_1
SERWIS DOOR-TO-DOOR - 2 lata gwarancji
Masz problem ze sprzętem Kruger&Matz?
W dogodnym dla Ciebie terminie na nasz koszt wyślemy kuriera po Twoje urządzenie.
Gdy proces reklamacji się zakończy, otrzymasz wiadomość kiedy kurier dostarczy naprawiony sprzęt.
Potrzebujesz więcej informacji? Napisz do nas na [email protected] lub zadzwoń: 25 685 00 88. Nasza infolinia jest do Twojej dyspozycji od poniedziałku do piątku w godzinach 8-16.
Dlaczego Krüger&Matz?
zakladka_3
zakladka_3_tresc
Gdzie kupić?
Znajdź najbliższy sklep
Wpisz kod pocztowy, adres lub miasto, aby znaleźć sklep:
Promień:
lub:
Shipping costs

The price does not include any possible payment costs