Zegarek dla dzieci SmartKid czarny
Zegarek dla dzieci SmartKid czarny
1,44" touch panel
Voice calls, SOS function
Camera, game, flashlight, pedometer
GPS tracking, geo-fence
Management of smartwatch functions via app
Available in three colors: pink, blue and black
Dispatched within:
24 godziny
Delivery:
The price does not include any possible payment costs
product unavailable

add to wish list
Description
Szybka lokalizacja
Zegarek SmartKid to gadżet dla dzieci, którego funkcjonalność docenią też rodzice. Urządzenie posiada moduł GPS, który pozwoli Ci sprawdzić gdzie w danym momencie znajduje się Twoja pociecha. Dodatkowo, możesz ustawić obszar bezpieczeństwa – aplikacja powiadomi Cię, kiedy dziecko opuści wyznaczoną strefę.
Zawsze bezpiecznie
Szybka lokalizacja użytkownika zegarka to nie jedyna cecha, która poprawia bezpieczeństwo. Dużą zaletą SmartKid jest funkcja SOS, dzięki której Twój podopieczny będzie w stanie bardzo szybko – za pomocą jednego przycisku – poinformować Cię o niebezpiecznej sytuacji.
W stałym kontakcie
Uważasz, że to jeszcze nie pora na smartfon, jednak chcesz być w stałym kontakcie ze swoim dzieckiem? Z zegarkiem Kruger&Matz SmartKid jest to możliwe! Urządzenie posiada funkcję dzwonienia oraz WeChat, która pozwala na wysyłanie krótkich wiadomości głosowych.
W ciągłym ruchu
Ruch dla dzieci jest niezwykle ważny. Zastanawiałeś się kiedyś ile czasu Twoja pociecha spędza na spacerowaniu czy bieganiu? Odpowiedź na to pytanie zna zegarek SmartKid, który dzięki funkcji krokomierza zlicza liczbę pokonanych w ciągu dnia kroków.
Chwytając chwile
Zegarek Kruger&Matz SmartKid został wyposażony w aparat, aby Twoje dziecko mogło uwieczniać ważne dla siebie chwile. Dzięki dedykowanej aplikacji możesz otrzymywać wykonane zdjęcia bezpośrednio na swój smartfon zaraz po ich zrobieniu.
Zdalna opieka
Do zegarka została stworzona dedykowana aplikacja KrugerMatz SmartKid. To właśnie dzięki niej będziesz otrzymywać powiadomienia, skontaktujesz się z dzieckiem i szybko je zlokalizujesz. Dodatkowo, dzięki funkcji podsłuchu możesz w dowolnej chwili sprawdzić otoczenie, w jakim znajduje się Twój podopieczny.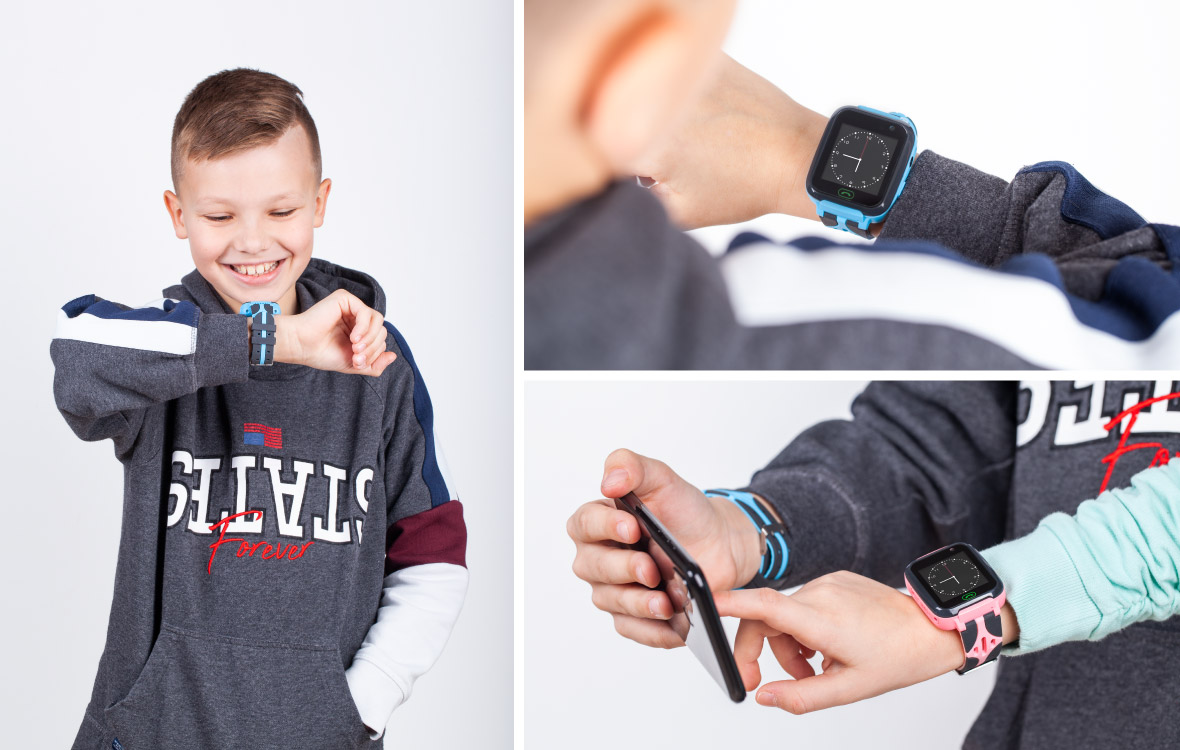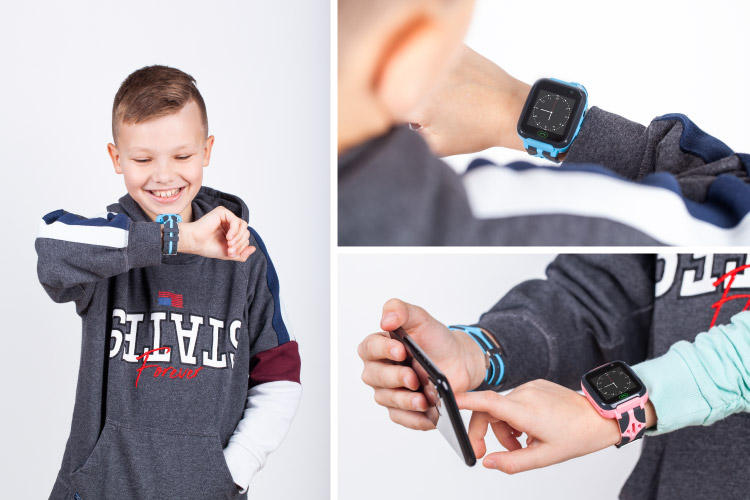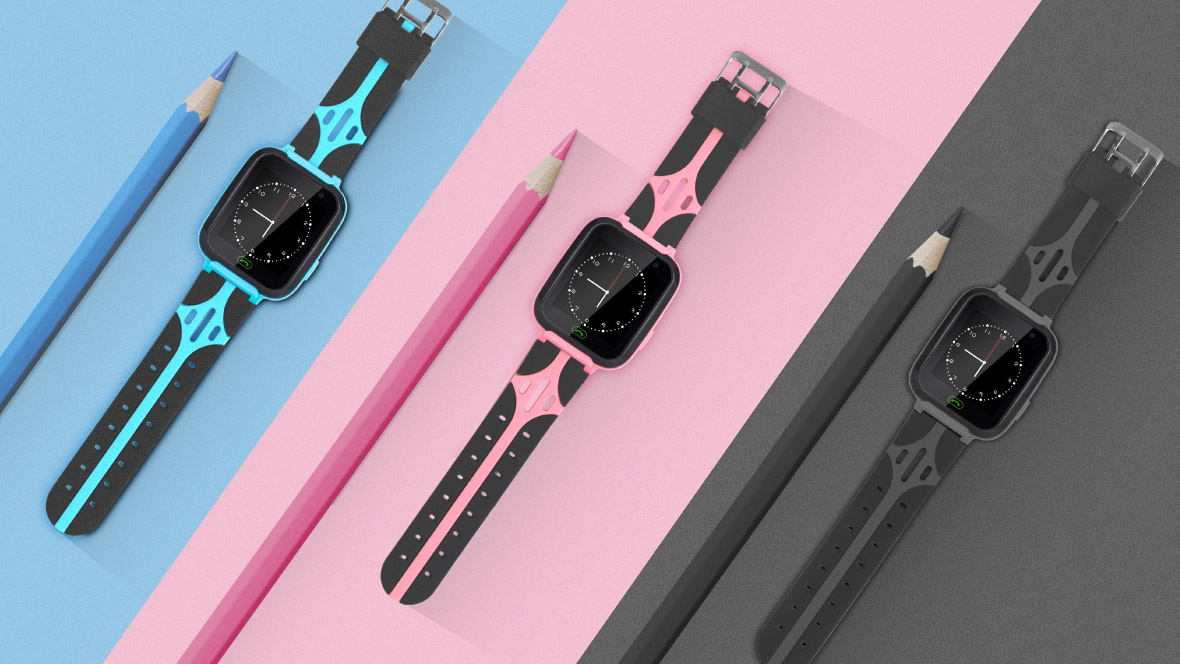 Specification
| | |
| --- | --- |
| Display | 1,44" |
| Touch display | Yes |
| Application | KrugerMatz SmartKid |
| Watch functions | Voice calls, game, WeChat, flashlight, camera, pedometer, alarm, SOS |
| Application functions | GPS tracking, geo-fence, activity tracking, management of smartwatch functions |
| Processor | MTK2503 |
| Operation system | Linux |
| Memory | 32 MB + 32 MB |
| Network | GSM 850\900\1800\1900 MHz |
| Positioning | GPS+ LBS |
| Microphone | Yes |
| Speaker | Yes |
| Camera | 0,3 Mpx |
| IP rating | IP67 |
| Color | Black |
| Battery capacity | 400 mAh |
| Accessories | USB charging cable |
zakladka_1
SERWIS DOOR-TO-DOOR - 2 lata gwarancji
Masz problem ze sprzętem Kruger&Matz?
W dogodnym dla Ciebie terminie na nasz koszt wyślemy kuriera po Twoje urządzenie.
Gdy proces reklamacji się zakończy, otrzymasz wiadomość kiedy kurier dostarczy naprawiony sprzęt.
Potrzebujesz więcej informacji? Napisz do nas na [email protected] lub zadzwoń: 25 685 00 88. Nasza infolinia jest do Twojej dyspozycji od poniedziałku do piątku w godzinach 8-16.
Dlaczego Krüger&Matz?
zakladka_3
zakladka_3_tresc
Gdzie kupić?
Znajdź najbliższy sklep
Wpisz kod pocztowy, adres lub miasto, aby znaleźć sklep:
Promień:
lub:
Shipping costs

The price does not include any possible payment costs